The Law Offices of Adrianos Facchetti is a defamation and personal injury law firm located in Los Angeles, California (Pasadena), that is dedicated to providing clients with exceptional and caring representation. Below is a brief summary of the work we do.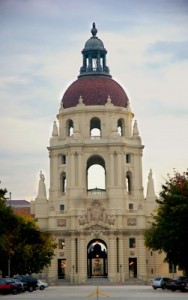 Whether you have been defamed on the Internet or elsewhere, or whether you are a defendant facing a defamation lawsuit, we have the experience and skill to counsel you through your matter with the confidence and expertise clients seek. We have successfully handled defamation lawsuits for both plaintiffs and defendants.
SLAPP is an acronym that stands for Strategic Lawsuit Against Public Participation. A SLAPP is a lawsuit that chills the exercise of free speech. In response to a disturbing increase in the number of these types of suits, in 1992, the California legislature enacted Code of Civil Procedure 425.16 (the anti-SLAPP statute) to create a procedural mechanism (anti-SLAPP Motion) by which courts could dispose of such meritless lawsuits at an early stage of litigation. Since the anti-SLAPP statute was enacted, there have been over 400 California Appellate and Supreme Court decisions interpreting its provisions. The law on this subject is constantly changing and few attorneys have substantial experience with anti-SLAPP Motions. Because this area of law is complex, it is a malpractice trap for unwary attorneys. Therefore, it is important to hire an attorney with substantial experience in this area.
Our firm has successfully represented both plaintiffs and defendants in the anti-SLAPP context. We have also written extensively on the subject and are contacted daily by potential clients and attorneys alike seeking advice on this intricate and challenging area of law.
Personal Injury
Our firm has also developed an expertise in personal injury law. We have handled everything from a straightforward rear-end auto accident to a complex chain-reaction collision involving 30 commercial vehicles. We have also litigated police misconduct matters, including claims of excessive force and the unlawful use of a TASER.
If you have a question about a specific issue, or would like more information about our legal services, visit our contact page or call us directly at (626) 793-8607. Serious inquiries only please.